Digital Waivers for Indoor and Outdoor Gun Ranges
Streamline your waiver process and gather crucial customer data to provide a fast and seamless experience for your clients.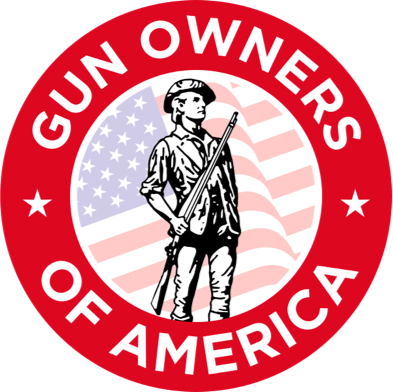 Give back when you signup.
Gun Owners of America
Gun Owners of America (GOA) is a non-profit lobbying organization formed in 1976 to preserve and defend the Second Amendment rights of gun owners. GOA sees firearm ownership as a matter of personal freedom. Otter Technologies is donating 1% of subscription fees collected from gun ranges to GOA.
Features
Get your Range setup with digital waivers in minutes
It's never been easier to connect with customers.
10 Minute Setup
Our users are always shocked at how easy it is to set up.
Easy Waiver Builder
Otter Waiver delivers a quick and easy digital waiver signing experience that your staff and participants will appreciate.
Contactless Signing
Participants can electronically sign their digital waiver from a computer, tablet, SMS, email, or QR code on a mobile device.
Participant Check-in
We're eliminating long lines with our streamlined, QR-based technology. Check participants in and confirm that their waiver has been signed using a computer, tablet, or smartphone.
Rollover credits
Switching plans suck. No more paying full price when you don't need it! Rollover credits keep everything moving smoothly, so you never have to worry about money coming out of your pocket again.
Electronic Signatures
You can trust that Otter Waiver adheres to legal compliance with Federal and State laws concerning electronic signature verification.
Customer Data
Let your customers' data work for you and connect to 10,000 integrations to help you grow and automate your workflow.
SMS Marketing
Reaching consumers straight on their phones leads to higher engagement and conversations with them. It also increases customer retention and loyalty.
READY TO SEE OTTER IN ACTION?
Integrated with your favorite POS software.
Point of Sales Software is the heartbeat for the gun range industry and we are working hard to give you access to all of them. We want you to have the option to personalize your experience with integrations that best fit your business needs.
SMS Marketing
Improve Revenue
Boost your Customer Engagement through auto-generated SMS Campaigns to engage and bring back your customers. Through greater efficiencies achieved by automation, you can eliminate wasted hours of your time and achieve higher potential profit margins.
Otter Waiver is easy to integrate with our point of sale system
Otter
Waiver
makes
it easy to verify customers' information and check if they filled out the waiver correctly.
Now
it takes
5
minutes
to check in a large group compared to
30
minutes
with
Otter's
QR code for signing.
Rodney Backus
Park City Gun Club
Going from paper waiver to digital waivers has been a life change.
We've always had paper waivers, which have been cumbersome to manage after the fact because we put them in a drawer and don't know where they are or what they're doing there. Now we use Otter Waiver so people can go through and sign up before they go out shooting - making life easier for us.
Shawn Spindel
Hill'n Dale Club
Otter Waiver
is designed to meet stringent privacy, compliance and security standards based on industry best practices.
UETA & ESIGN Act
Otter is the only fully compliant waiver software available in over 40 countries, Otter Waiver Software, features a 30-point audit trail to ensure that the client has signed the waiver.
Enterprise Encryption
Otter lets you and your team securely access client data and works from anywhere without the need for VPNs. With built-in control, encryption, and authorization features.
Compliance Guide
Otter has provided some guidelines and resources to help you stay on track and not collect the information you aren't legally permitted.
Secure Backups
All waivers on our system are securely backed up on multiple servers to make sure your information stays safe and secure.