About Us
Otter Waiver is the only digital waiver and participant management software designed specifically for the outdoor industry. With Otter, save time, money, and trees.
Fast Setup. Easy Operation
Easily create and sign online waivers from any device
Build Your Digital Waiver
Copy and paste your own waivers into our waiver builder or use a template.
Collect Signatures
Participants can sign via a QR Code, private link or Otter Kiosk app.
Manage & Store Data
Manage participant data & signed waivers securely on our platform.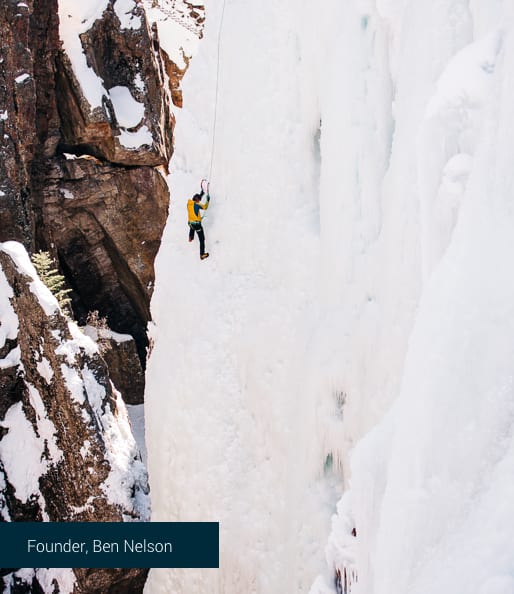 Our Vision
Designed for the Outdoor Industry
This is the dawn of a new era in digital waivers. Otter Waiver is paving the way to a seamless and effortless waiver experience. 
Our team worked with attorneys, guides, theme parks, and activity providers to design Otter Waiver specifically for the outdoor industry. It was built as the best alternative to the current market of digital waiver software and paper. The current market is fragmented because companies aren't adhering to laws and regulations surrounding electronic signatures on waiver forms. 
We worked hard to create an online waiver system that is simple to use, increases customer retention rates, and lowers service costs with Otter's digital waiver management software. Our subscribers dictate the features we build, allowing our team to improve their guest's experience continually.
We are also proud to be the first outdoor online waiver software that follows the ESIGN Act and Uniform Electronic Transactions Act (UETA).
Want to give it a try?
Sign up and build your first waiver in minutes for free. Sign up for 100 waivers on our 14-day trial. No credit card is required. Learn more on our Pricing Page.
Our mission
Our Mission is to provide accessible and innovative digital solutions for the outdoor industry to save them time and money while also protecting the outdoors by combating deforestation.
Testimonials
See why people switch to Otter
Otter Waiver has saved us time, not only on the guest piece of signing waivers but also on our staff. Our staff spent hours and hours going through paper waivers and files to find a previous waiver, and now we spend zero time finding a waiver.
Jessika Brown
YMCA of the Rockies
I am so grateful for the ease and security of Otter Waiver. It is easy and intuitive to set up, easy to send to clients, and easy for them to fill out. I work in a field where time is of the essence, and having them sign the waiver before they show up expedites the process and allows for greater overall enjoyment for everybody.
Ben White
White Cloud Adventures
We have been using Otter Waiver for the last few months at Astro Paragliding and The Free Kiting Clinic, it's been liberating. No more paper waivers, improved productivity on site all with an easy, intuitive phone application. I especially like the QR code.
Harrison Ruffin
Astro Paragliding
READY TO SEE OTTER IN ACTION?